 Douglas T. Breeden
​
William W. Priest, Jr. Professor of Finance
​
​​​Former Dean,
Duke University, Fuqua School of Business

​Douglas T. Breeden is the William W. Priest Professor of Finance and former Dean of Duke University's Fuqua School of Business. He served on faculties at Chicago and Stanford. He was the Fischer Black Visiting Professor of Financial Economics at MIT's Sloan School in 2011- 2013, winning an "Outstanding Teacher" award. In January 2014, the International Association for Quantitative Finance named Breeden "Financial Engineer of the Year 2013" for being an "industry pioneer."
Biography
Latest Research

Mail:

Duke University
The Fuqua School of Business, One Towerview Drive, Box 90120, Durham, NC 27708 USA

Office Phone:

1 (919) 660-2892

Email:

doug.breeden@duke.edu







Lifetime Fellow of the American Finance Association
​Founding Editor of The Journal of Fixed Income


Financial Engineer of the Year (FEOY) 2013,

IAQF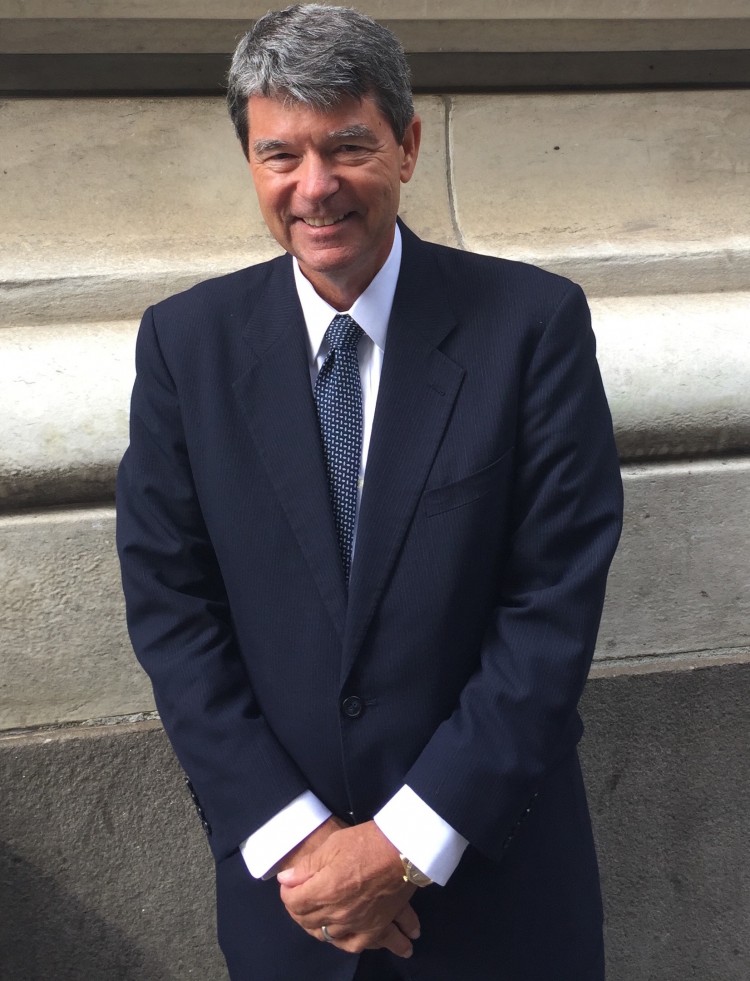 The International Association for Quantitative Finance (IAQF) (formerly the IAFE) have named Douglas T. Breeden the 2013 IAQF/SunGard Financial Engineer of the Year (FEOY). The award was presented to Dr. Breeden by IAQF senior fellow and former FEOY winner and Nobel laureate Robert C. Merton on February 6, 2014, at the Museum of Mathematics in New York City, during the IAQF/SunGard FEOY Award Gala Dinner.

Press Release ​​
Professor Breeden published seminal research on insurance prices implicit in option prices, the Consumption CAPM, and hedging mortgage securities. His current research is "A Stocks, Bonds, Consumers Leading Indicator" and (with Robert Litzenberger) "Central Bank Policy Impacts on the Distribution of Future Interest Rates," which won a Roger Murray Prize from the Q-Group. He has presented this research recently to central bank meetings in the USA, England, France and Italy, as well as at the International Monetary Fund.


Federal Reserve Talk on Global Risk, Uncertainty and Volatility. Sept 25, 2017

​Insurance Prices Implicit in Option Prices. May 25, 2018 ​
​
SBCLI Midyear Review and Outlook. June 19, 2018
​​

​
With the international perspective, Professor Breeden has paid close and continuous attention to the global asset market for a long time. ​Gold Master, Chinese Real Estate and Finance Magazine, have invited Douglas Breeden to an exclusive interview, talking about "whether a slower growth is healthy for China's economy", and made it as the cover story of the magazine, Issue No. 5, 2014. The interview is called

Readjustment Pains of China's Economy.
​Press Release
​​
​